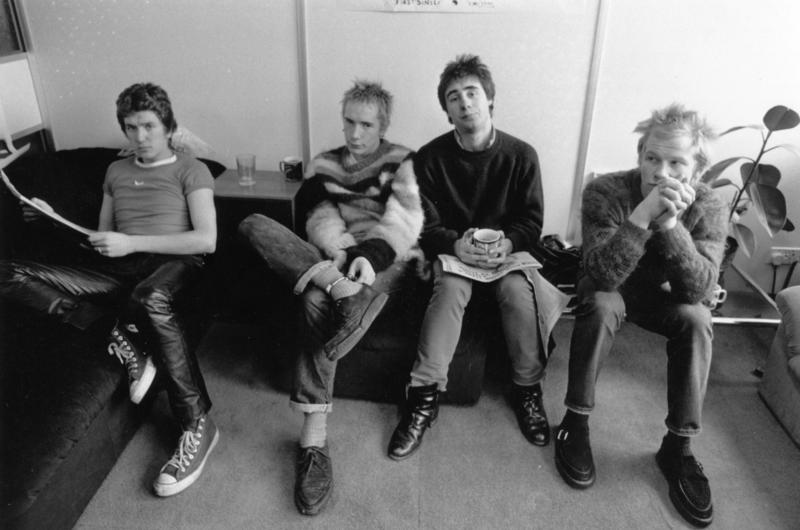 photo by Kristina Lopez
Often said by the squarest cubes in my circle of music absolutist that the Sex Pistol's abrasive gouging into the soft rock and arena thump of high volume bands (both in decibel and dollar amounts)was uncalled for, unneeded, a horrible aberration in the sounds of the century that should be forgotten quickly.I never thought the Sex Pistols weren't called for, as the pretentiousness of the musicians and the gullibility of the audience had choked off the life force that made rock and roll exciting and worth caring about. Some of it might be laid at the feet of rock criticisms since the advanced discussions of Dylan's relationship to Chuck Berry's every-man realist required musical technique and lyrical concept just as daunting. This is the danger when folk art is discovered: it stands to become something distorted, disfigured and bereft of vitality.
Sir Lord Baltimore
I was lucky, I guess, in that I was a fan of the MC5 and Iggy and the Stooges long before the Sex Pistols caught the punk wave. They and bands like Blue Cheer and Black Sabbath were a grounding principle--rock and roll is beautiful because it's energetic, awkward, and stupid, but profoundly so. There are "concept albums" I admire and still like, if not listen to, but I won't name them here. I am pleased, though, that the idea of the Album is a literary object has been dropped in a deep grave and had dirt thrown over it's bloated remains.I miss albums too.
I like holding them, reading them, meditating on their physicality while listening to the record. It was part of the experience of absorbing what the musicians were doing, instrumentally and lyrically. Albums made you think that their size and shape were part of the home you made for yourself--house, room, cave, apartment--and that the collection of them, along with books and other such things marked your growing interest in the world around you. Now it seems like disembodied noise too much of the time, piped into devices, not really played nor considered before the music commences. It seems much of the time like a streaming hurry to get done with the whole thing and then move onto another distraction which, as well, will provide no real reward.